E-Ticketing Software | Free for Organisers | Ticketebo
Event Booking Software Made Easy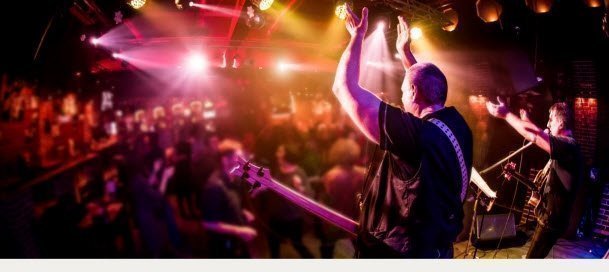 Ticketebo makes selling event tickets online easy
Looking for e-ticket software for your next event? Then Ticketebo's leading event booking software and online ticketing solutions will have your event ticketing needs covered.
Ticketebo has been specialising in assisting event organisers in the UK since the beginning of 2020 and in Australia since 2013, across Festivals, Expos and Community Events. We provide e-ticket solutions for all types of occasions right across the spectrum, from small community and charity events to some of the largest Festivals and Expos in the country.So far in the United Kingdom we have ticketed for a variety of Bonfire and Firework Nights, Steam Rallies, Country Fairs, Charities, Drive in Movies, Night Clubs, Music Venues, and we are also the supplier of choice for numerous organisations, such as Rotary clubs, food festivals and so forth. Major Venues in Australia where we ticket events include: Melbourne Convention & Exhibition Centre and Showgrounds, Racecourses, Sydney Olympic Park Athletics Centre and even the home of the Australian Prime Minister, Kirribilli House, on many occasions! And as there is now light at the end of the tunnel from Covid we are seeing a large spike in interest from a huge number of event organisers both in Great Britain and Australia.
So why do event organisers choose Ticketebo as their e-ticketing partner?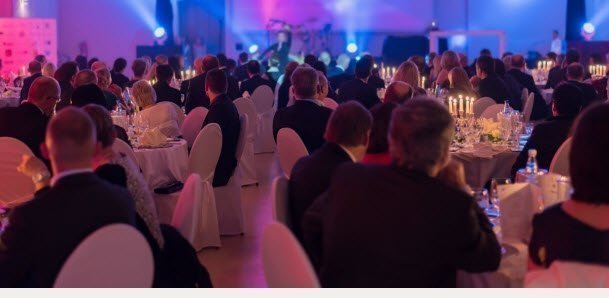 Our pricing – we charge a simple, low booking fee.
For normal online (print at home) e-tickets, our model is simple, we charge just 4.95% (Inc VAT) per transaction. There is no 'per ticket charge', just a simple one off fee. - so to give you an example, for a £20 transaction our booking fee would be just 99p (Inc VAT). There are no other costs. All costs associated to online payment gateways, credit card fees etc are born by Ticketebo. [*NB there is a minimum charge which is 75p (Inc VAT) per order, we do not charge per ticket, just by total order value.]
If you'd rather include the booking fee into the price of your e-tickets (i.e show no booking fee in the checkout process) then we are happy to incorporate our booking fee into the ticketed price (and deduct our fee from your ticket revenues). For more about pricing please visit our pricing page.
Your choice of web address
Like you, we want it to be easy for everyone to remember the web address of your ticketing event page. So we let you decide the web address of your event page: for example you might choose: ticketebo.co.uk/youreventname. You would then promote this address on your websites, Facebook , Instagram and other promotional assets.
Stunning ticketing event pages
As you will see from the below live events, when you use our ticketing software, your event page (which we put together for you for free) as well as ticket designs - look fantastic, ensuring a positive customer brand experience as customers migrate from your website (and/or other promotional material) through to your ticketing page on Ticketebo (where they purchase their tickets).
Our event pages are also built using the very latest responsive design techniques - ensuring that your pages look great whatever screen type & size your customers are looking at it on (incl. Smartphone/Tablet/Laptop/Desktop etc)
(Click on the images below to view two live event pages on Ticketebo today)
Barcoded e-ticketing with a full entry scanning technology included for free
We can also supply you with security enhanced printed hard tickets, whether you want them available to sell through alternative channels, or want to be able to offer Momentoes of your Event through a traditional ticket. We can also supply bespoke Lanyards and Wristbands too. Simply click this link for further information. Hard Tickets, Lanyards & Wristbands.

All our tickets carry a unique barcode, to stop fraudulent multi use of the same purchased ticket (eg via multiple printing of the same ticket). Event entry can then be managed utilising our free iPhone/ipad/android Scan in/out application. Alternatively we can provide you a manual list of ticket holders which you can physically use to check off your customers at entry.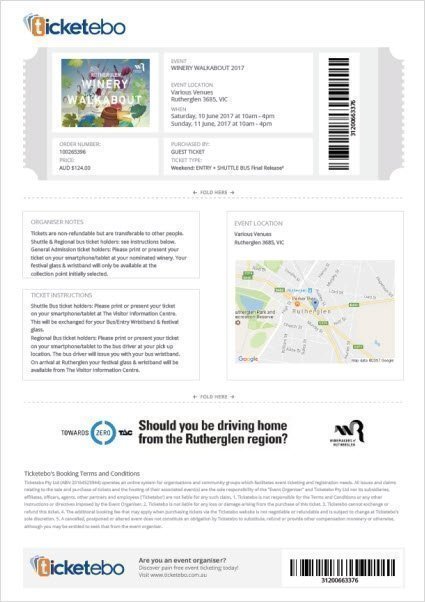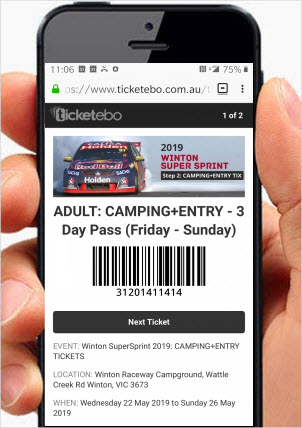 Promotional tools for free
We have also integrated the very latest social media tools into our ticketing software and event pages so you and your customers can spread the word about your event - which is of course critical to event success in today's prevalent social media savvy world.
Ultra safe & secure online payments
Our payment processes and procedures are certified and fully encrypted by Norton/Verisign. For added security Patrons' card details are never stored by us, and our payments are processed through eWay and SecurePay (a division of Australia Post) and the Commonwealth Bank to deliver full PCIDSS compliance.
We are managed and run in the UK.
We are passionate about supporting events and services which bring communities closer together. We hope you feel the same way in choosing a locally run ticketing supplier.

How do I get started?
Using Ticketebo ticketing system is quick and easy, and we can usually have you selling tickets the same day.

1. Register your details
Register the details of your event here, where you will also choose your preferred web address for your event (eg ticketebo.co.uk/yourname).

2. We build your event page
We build the event page for you. Send us an event brief and we will get cracking, working with you to ensure your event pages are just what you need. No Technical knowledge needed!

3. Promote your event
Let the world know your event's web address and watch the sales revenues start to roll in. Our team is happy to advise and help you with how best to go about this too.


More questions?
Check out our Frequently Asked Questions for Event Organisers, or chat to us live using the live online chat function on the bottom right hand side of the screen. Alternatively drop us a line at sales@ticketebo.co.uk or call us on 01617 680 580.
Want to read what Event Organisers say about Ticketebo's event booking software? We hope the following independent reviews from other Event Organisers resonate well with you as they share their experiences about using our services.